Editing a Folder
This article explains how to use the "Edit" tab while in a folder.
This screen allows an administrator to edit the name of a folder, assign the folder to a team and add comments to a folder.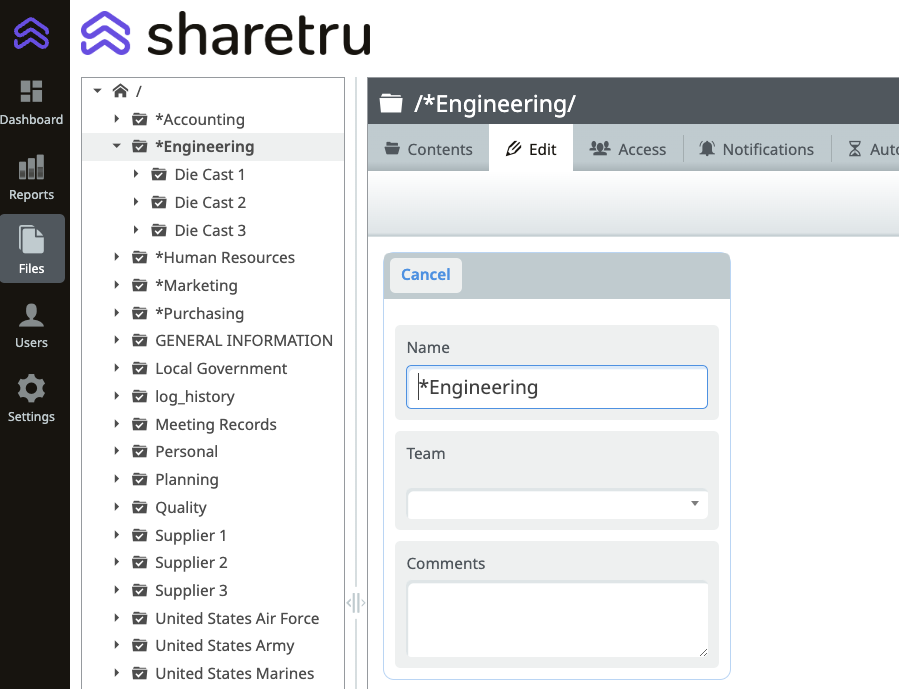 Name
This is the name of the folder. You can edit this to change the name.
Team
This is the team the folder is assigned to. You can change and remove the folder from the team in this section.
Comments
This optional field is used to provide more information for a folder.
*Comments only appear to administrators and team managers.*