In this article we will show you how to setup a connection to your FTP Today site using FTPS in WS_FTP Pro. This information is provided as is and can change at any time.
Step 1 Open WS_FTP pro and click the Connect Button.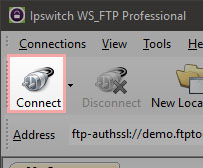 Step 2 On the Site Manager window click the Create Site button. This will start the connection wizard.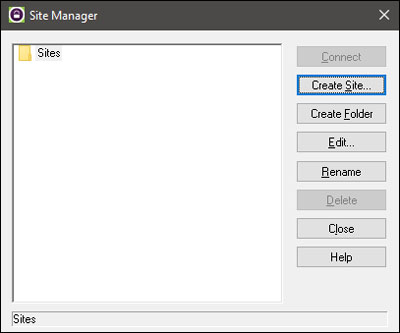 Step 3 Type the Site Name. This will be the name shown in the Site Manager.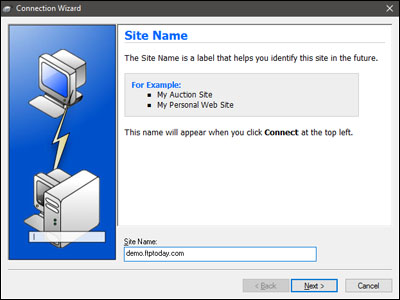 Step 4 Select the connection type. To connect with FTPS select FTP/SSL (AUTH SSL)
Step 5 Type the server address to your site. EG demo.ftptoday.com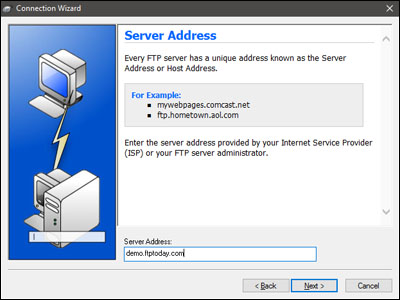 Step 6 Type the username and password for the account you wish to connect with.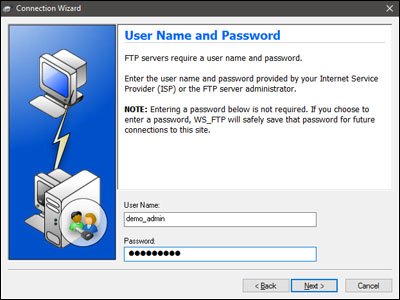 Step 7. The Finish window allows you to review the data you have input for the connection. Click finish to close the wizard and connect to the site.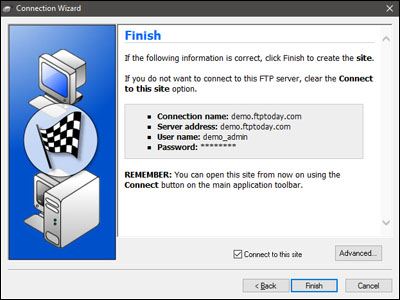 As this is the first time you are connecting via FTPS you will receive a Non-Trusted Certificate window. Place a dot next to Trust this certificate and click the OK button.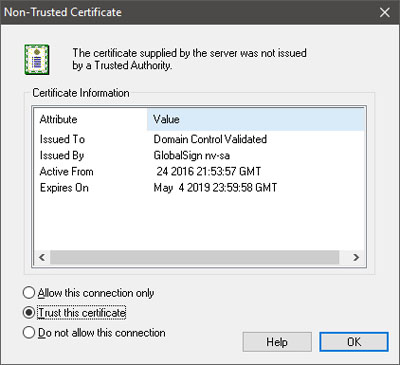 You will now be connected to the FTP Today site.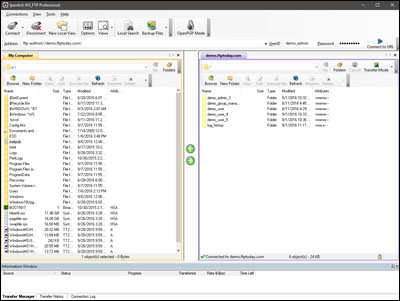 To re-connect again click the Connect button.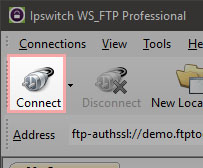 Next select the connection from the Site Manager window then click the Connect button.